The Educents team is very excited to announce the Teaching Momster Pop-Up Shop is coming this week! Krista is offering every deal she has EVER listed on Educents. That means you can save on resources for multiplication, division, symmetry, probability, and MORE math lessons! Oh, and don't forget the famous WILD! Uno Card Games!
Here's a list of our Top 3 Favorite Math Madness Moments (so far):
2. Krista's Favorite Lesson of the Year
1. Symmetry – We just LOVE using Legos to learn!
More About Krista of Teaching Momster: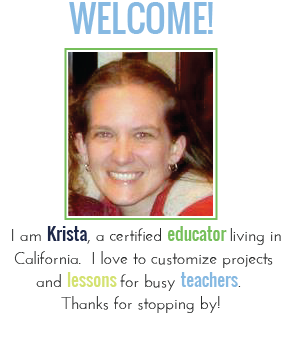 My name is Krista and I am so excited to start my blogging journey! I am a Mid-West girl, but my family now lives in California. I have two kiddos of my own (ages 10 and 11) and they keep me very busy! Prior to our move to California, I taught in the classroom for over 12 years. While I definitely miss it most days, I have decided to put my family first and take care of my own kids while they are still young enough to need me. It wasn't an easy decision, but one that definitely needed to be made. During the transition (we moved from Indiana, so this was a HUGE change), I homeschooled my kids. My son is autistic, so the change was even more difficult for him than it was for the rest of us. While homeschooling had never crossed my mind before (I was a public school teacher, for Pete's sake!), I know it was the right thing for us to do at the time. I knew I wanted him to get back to the classroom soon to help him try to make friends and learn some more social skills, but the school we were "supposed" to go to was not the right one for us. I had to fight a little, but I was able to get both kids into a fabulous school! His teacher is amazing and works hard to help him (and us) everyday! I have a feeling the homeschool may be for us again in the future, but for now, I am happy to have the time during the day to work on blogging and creating products that can help other teachers be as amazing as his teacher is this year!